This product is wild hairtail fish caught in the ocean, fresh and frozen, to maximize nutrition and water retention. Manual cleaning, fresh processing, bone and viscera, the meat is delicious and tender. The more common cooking methods include sweet and sour octopus rolls and crispy octopus rolls. This product has passed China's QS and US FDA food testing.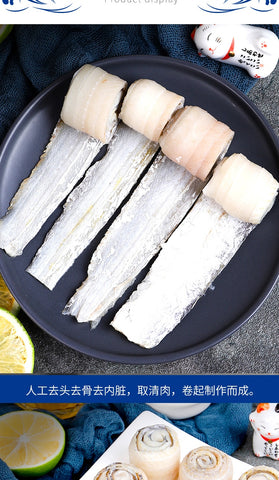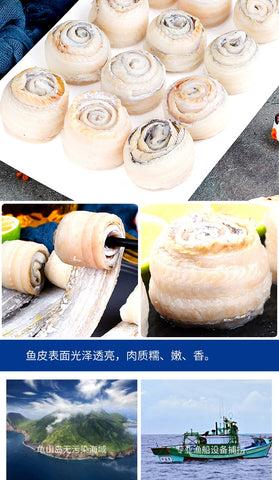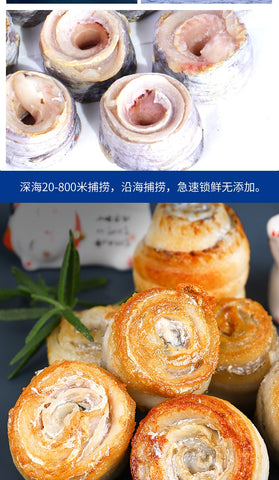 Description of mailing method JNK series products use environmentally-friendly high-performance thermal insulation cartons for quick-freezing and extremely fast mailing, so that customers can be safe and assured. Customers are requested to cook and eat immediately after receiving the product, or store it in the freezer area (0 degrees Fahrenheit) of the refrigerator. If the received product has been damaged or deteriorated (this product is obviously characterized by bag expansion), please contact us immediately, after confirming the situation, we will reissue the order or process a refund for you.
Description of the mailing service area Currently, the express mail service supports all regions in the United States, but does not currently support Hawaii and Alaska.
Mailing time and order delivery instructions. After receiving the order, it will be shipped within 1-2 working days. It will be shipped from Monday to Wednesday. Public holidays will be postponed. In order to ensure the quality of the goods, it is strongly recommended that customers place orders on weekends, and the goods can be delivered within 1-3 days across the United States.