Fujian specialties, full of fillings, full of good luck and good fortune for a year. The content of this product is tofu skin, surimi and shrimp ≥35%. The golden tofu skin is wrapped in surimi and shrimp filling. With a light bite, the sauce is overflowing, tender and delicious. Ways of eating include hot pot, soup, steaming, etc. This product has passed China's QS and US FDA food testing.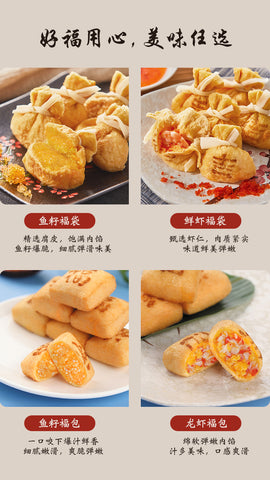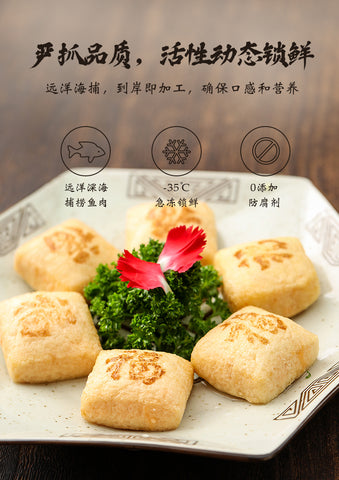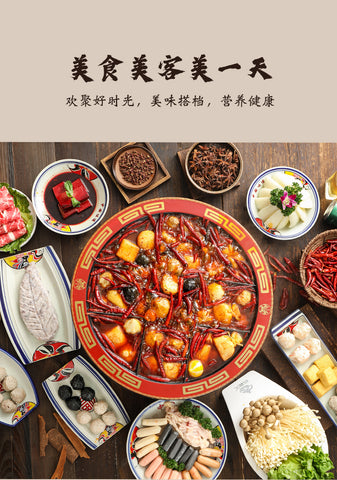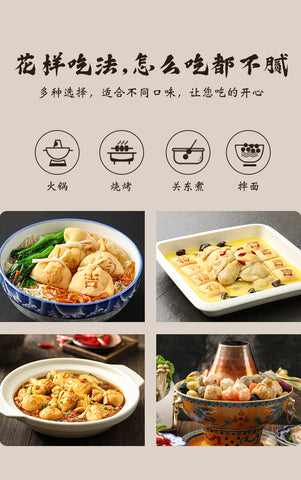 Product Details
Brand: Taste of China
Product Name: Fortune Bag with Shrimp
Ingredients: Shrimp, Surimi, etc.
Weight: 150g
Origin: China
Storage Condition: Keep Frozen below -18℃
Quality Guarantee Period: 24 Months
SKU:861900
Our Fortune Pack with Fish Roe is a traditional dish in Fujian and Vietnam.
The outer layer of this dish is fried tofu, wrapped around more than 35% surimi and fish roe stuffing. No need to thaw, it can be directly put into a hot pot or oden, or simply steam it and eat it with a dipping sauce of your choice. Bite into it and enjoy the crispy and tasty sensation!